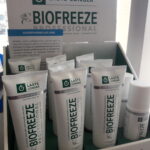 BioFreeze™
BioFreeze™ is currently available in 4 oz gel, or 3 oz roll on and the 4 oz spray.. Priced as follows: $10 each for the gel or roll-on and $12 each for the spray.  Stop by today to purchase your BioFreeze™ at this low cost, while supplies last.
Learn more at https://www.biofreeze.com/
Foot Levelers Orthotic Products
Foot Levelers is the brand name of the orthotic products we carry.  There are a variety of orthotic products available including Custom Orthotic pelvic stabilizer inserts , Shoethotics®  and  Sandalthotics® Stop by to see the 2022 catalog.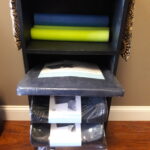 Cushions
Wedge cushions and back cushions available for $60 .
We accept cash, check or major credit cards. Come to the office during regular office hours to purchase one of these products.